Cassius Lambert is a bass player, composer and music producer.
His compositions show an uncompromising approach to music. Playing with musical textures from jazz, classical minimalism, funk, rock and hip-hop Cassius Lambert creates a new innovative sound on the contemporary music scene. Cassius Lambert has been mentioned to be Sweden's jazz prodigy and is predicted a bright future in the jazz world. His song BONTU, was featured as one of the best jazz songs 2015 by the music blog Archaic pop. His debut album Quote has been very well received and was listed as one of the best album of the year in the Swedish newspapers Ystad Allehanda. 

BIOGRAPHY
Cassius (Pelle Cassius Lambert Lindsjö), was born in Malmö, Sweden, on the February 29th 1996. Cassius Lambert is a bass player, composer, producer and owner of the record label Kaprifol Records. 
Cassius released the album Symmetri, the singles KRIG and Kontraster (single version) in 2017. The album QUOTE and the single BONTU in 2015. And the ORANGERI EP (with the three tracks "Orangeri", "Humanity" and "Psychosis") in 2014.
Cassius Lambert has a Bachelor degree from Rhythmic Music Conservatory, Copenhagen. He has also studied at Skurups Folkhögskola and at the National music program at Malmö Latin School.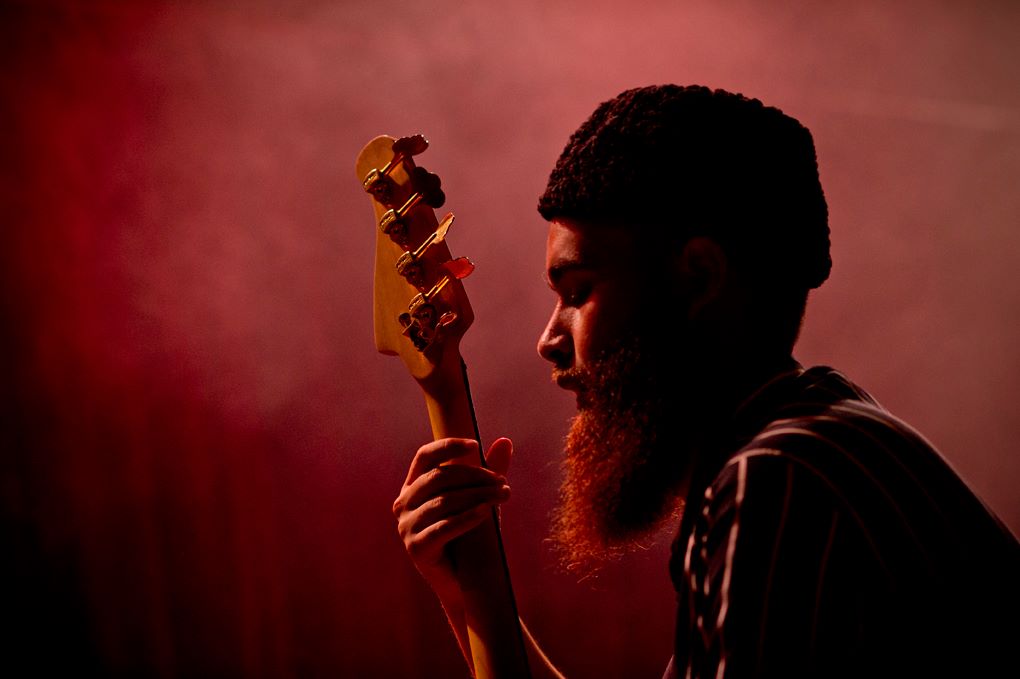 A few of the reviews on Cassius Lambert's music:
"Cassius Lambert with orchestra creates twice as large and comprehensive sound as the number of instruments… Nevertheless, I would like to say that Pelle Cassius Lambert Lindsjö, his full name, composes, arranges and performs art music. If not today's art music, then tomorrow's…." / Bengt Eriksson at Ystad Allehanda
"Cassius Lambert is a bassist like Thundercat. The musical starting point is hip hop, funk and fusion jazz with many freedoms. The similarities are many. However, the most striking similarity is the ability to keep an eye on some complicated events where recognisability is allowed to prevail with the unknown."/Niels Overgård at JazzNyt
"This is music that can not fail, music to return to for new influence pirouettes, with earthy cotton and rough åkerlin. How can you be so musically talented at such young years?" / Zandersson at Universum noll
"An impressive creative process embodied in an unusual individual music." / Andreas Lagercrantz at Lira Musikmagasin
"Music that creates swallows" / Tobias Magnusson at Fria tidningen
"Orangeri is one of the most impressive debut I've heard from this country in a very long time." /Ola Elleström at Hymn.se
"If you think of the visions presented on this EP, so will this south boy promise us many decades of fantastic music – that I'm sure of." /Sanjin Dumisic at Alltformusik.se
"Yes, he shines! A very, very promising talent, that is not even twenty years old." Bengt Eriksson at Ystad Allehanda, Kristanstandsbladet and Trelleborgsallehanda.
"Amazing. Nothing else. Amazing."/Jan Erik Zandersson at Universumsnoll.com
"He is not even twenty years old. Impressive. This sounds so mature and extremely tight."/Timo Kangas at Lira
Links to reviews:
JazzNytt: http://jazznyt.blogspot.com/2018/06/cassius-lambert-symmetri-kaprifol.html
Ystad Allehanda (Concert spring 2018): http://www.ystadsallehanda.se/kultur/nagot-stort-pa-gang/
Universum noll: http://www.universumnoll.com/
Lira Musikmagasin: (to be public available)
HYMN: http://hymn.se/2014/12/10/orangeri-cassius-lambert/
Meadow Music: http://meadowmusic.se/en/2014/11/cassius-lambert-orangeri-ep/
Ystads Allehanda: http://www.ystadsallehanda.se/kultur-noje/vilken-lovande-ung-talang/
Universum Noll: http://www.universumnoll.com/2015/08/zandersson-augisti-1-15.html/Quote
Lira: http://www.lira.se/skivrecension/quote/
Degotérs: http://archaicpop.com/fr/top-10-morceaux-de-jazz-2015/
DISCOGRAPHY
2018

 

Symmetri (Album)

 

2017

KRIG (single) 

Kontraster (singel ver)

2015

 

Quote (album)

Bontu (single)

Orangeri (EP)

 

 

 

 

 
Cassius Lambert's records for sale: Products
---
Latest news
---
Album art by Jerker Hallin. Photos by David Falck, Markus Andrejic Bengtsson and Elna Andersson.
Mike Nelson, Imperfect geometry for a concrete quarry, 2016. Kalkbrottet, Limhamn, Malmö, Sweden. Courtesy the artist and 303 Gallery, New York; Galleria Franco Noero, Turin; Matt's Gallery, London; and neugerriemschneider, Berlin.